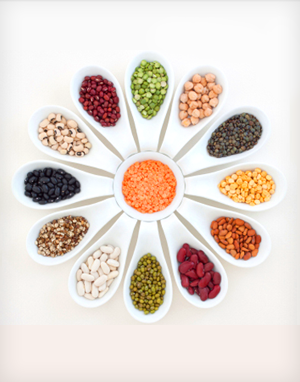 Reach Us
Suvijay Agriventure
Opposite New Bus Stand, Bellary Road,
Gadag - 582101,
Karnataka State, India

Landline: 91-8372-2327195
Fax: 91-8372-232787
Mobile:
91-98456-53109 (Umesh B Hubli)
91-98450-21940 (Sujay U Hubli)
91-99005-88523 (Vikas U Hubli)
Commodity Portfolio
We deal in a wide range of agri commodities which majorly include provision of Oil seeds and pulses:
The pulses are famous not only for their delicious taste and clean quality, majorly include:
Green gram. Green gram also called the mung bean is cultivated all across South Asian region belongs to legume family among the species. People generally confuse it with but actually it is not the Mungo. Some parts of China also cultivate this bean. Green gram is very easy to cook and delicious to eat. We deal in whole Green gram as well as half crushed beans. Its processing with our latest machines makes it unique among the ordinary pulses.
Green gram Dhal. Green gram is available in whole gram as well as Dhal (the half crushed) both with and without peal. The pealed out green gram dhal is processed, cleaned and polished for easy cooking and ultimate taste and is best served with rice and sometimes chapatti.
Bengal gram. The Dhal Chana or the Bengal gram are two names of the same pulse seed very commonly used as a side dish in India and its surroundings. Somewhere it's also called "kabli Chana" and it is cooked in many ways with delicious recipes. Another name of the product is the chickpea and it belongs to legume of the Fabaceae family. There are many other local names of the product as well. In the world it is also called Egyptian pea. The Bengla gram is best cleaned and processed at our beans processing plants and the selected quality is brought to our valued customers.
The oil seeds we majorly deal in are
Sesame Seeds. Sesame comes from a flowering plant also known as genus Sesamum. It is mainly grown in India and South Asia and also in some parts of Africa. The edible oils are mostly product of sesame seeds which is largely grown and processed in tropical regions across the globe. We process and bring in for you the finest quality of sesame seed.
Safflower Seeds. It looks like annual plant with multi branched presentation and herbaceous effect. The main purpose of its cultivation is for production of the vegetable edible oils. The average height of safflower plant ranges from 30cm to 150cm and its flower looks like a globe. The flowers with these flowers are also multicolor mainly in yellow, red and orange colours. We process the safflower seeds for ever best preservation and freshness for better utilization of the seeds.
Niger Seed. Niger seeds belong to the Guizotia abyssinica family which is an erected straight, heavy and thickly branched herb. It is primarily planted for getting the edible oils The Ethiopian highlands and other parts of Ethiopia are famous for its cultivation and growth. Our trained experts and state of the art technology together look after the Niger seeds at their best.
Our Commodity Features
While trading these valuable agri commodities we always manage all kinds of risks involved with the trade and processing of our products. Suvijay Agri Venture product suite promotes the need based agri opportunities to the traders, The salient features of our agri commodities trading are:

Extremely competitive cost effectiveness
Expeditious and reliable delivery procedure
Excellent sampling and contemporary grading procedures
Test Data